Solenoid Lock Cabinet
Smart Electromagnetic Lock is a lock for special purpose to open door with electric energy and manual door closing. This HT026513-typed smart electromagnetic lock is designed uniquely and carefully for wide smart electric lock occasions like the vending Machine, express cupboard and the storage cupboards and so forth. 
Specifically, all the mechanical and electrical parts inside of the lock body adopts the clasp method to set fixed to avoid the shortcoming of loosen screws for long time use. As a result, this electromagnetic lock shares greater reliability than other kinds. 
Moreover, the inner lock body places stepped-up swings instead of carrier rod. This improvement keeps the function of carrier rod and also simplifies the structure to make the lock body simple but neat-looking and convenient to install.
Wiring instructions:
Red wire: 24V

Black wire:GND

the white and blue wire:door state feedback singal  close  R=0,open R=1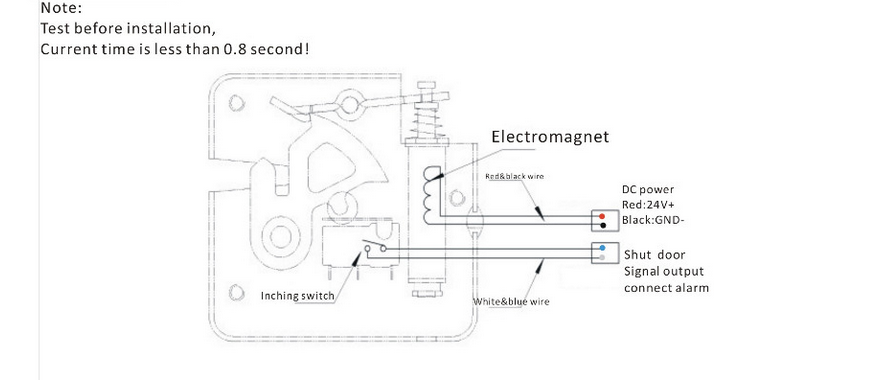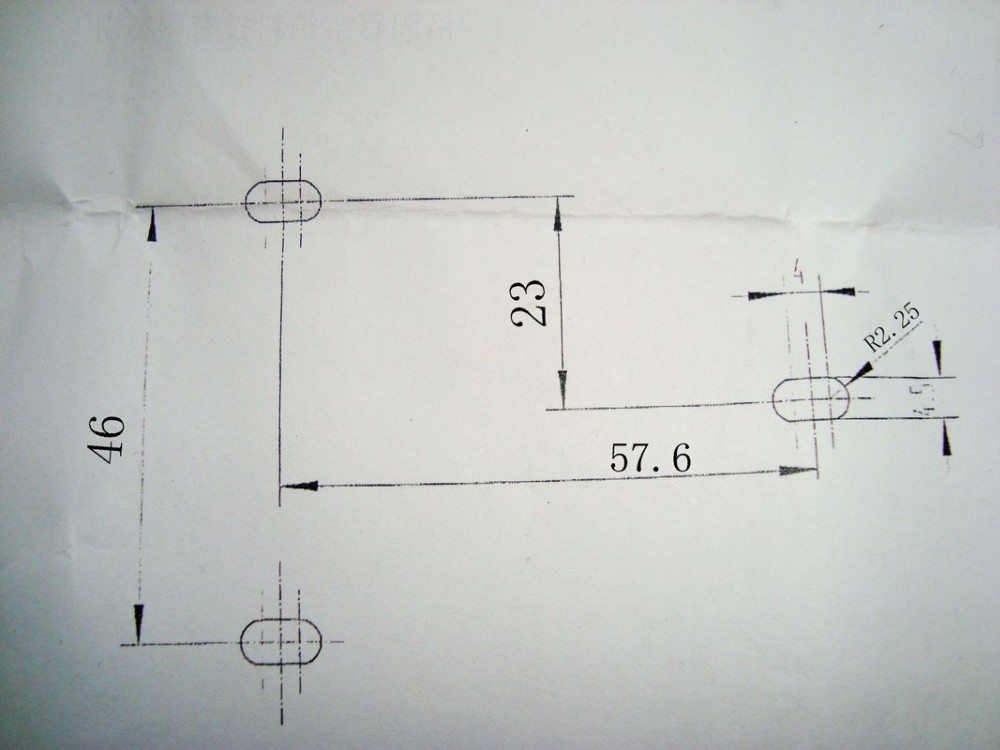 FEATURES
With special running mode to make the conduction time less than 1s and no power consumption for closed mode

With small and light body which takes only 150g on weight but could be installed on the 70mm high lock door

With Emergency switch button on the bottom of lock body to help in case

With peepholes on the lock which could help adjust the on-off power time of monitor switch when door closed conveniently and precisely

Shares good universality for it could be set open the door both right or left

Shares long lifespan for the wires are sure of no burning after 2million times of aging tests

Shares great safe reliability for its fixed-clamping mode and tamper-proof design

SPECIFICATIONS:
Type: HT6513

Open lock time (s) : <0.8s

Weight (g): 135g

Temperature: -10℃ to 65℃

Length x Width x Thickness: 70×65×13

Electromagnet electrical parameters: 12V,2A

Ejection force: 15N

Retention force:140kg

SHIPPING LIST:
Solenoid Lock Cabinet